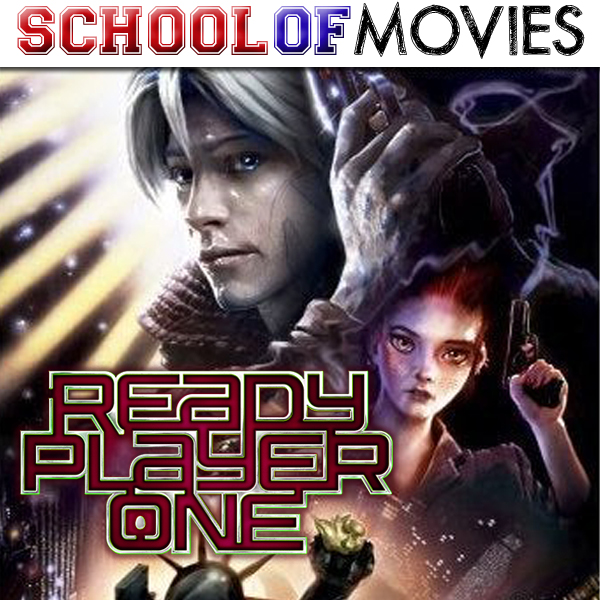 [School of Movies 2020]
Way back at the end of 2019 (Remember when we could get right up in each other's faces?) we recorded this show with Victoria Grieve, expecting it to be a riotous session of taking the book and film to task. Things got more complicated than that, as it turns out Victoria really liked certain elements of Spielberg's adaptation (as did many viewers). And then one of the worst migraines I've ever had hit me about twenty minutes into recording.
We decided around that time to do a full-on Spielberg season and didn't realise how it would become the focal point of our 2020, so the raw footage of this one waited to find a final form that would be entertaining and informative and not just footage of me groaning from where I lay under the desk. The edit took several passes, new material and some clips from when We Hate Movies spanked the pants off this one. I'm really proud of the final show as it stands.
And if you LOVE the Ready Player One movie and want to hear more of the positive angle, this week's Patreon bonus Cutting Class episode will be a treat. 
Guests:
Victoria Luna B. Grieve:  @VixenVVitch