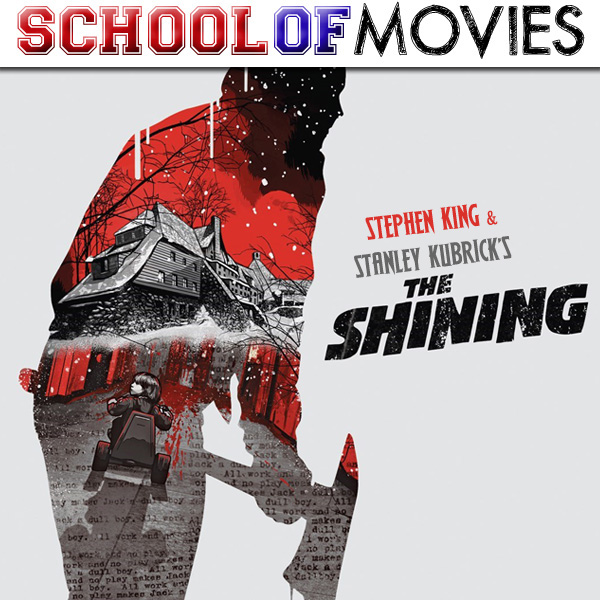 [School of Movies 2019]
The Kubrick season concludes with arguably his most celebrated film (the only other contender being Space Odyssey).
This is the one we set out to talk about, but we had to try our level best to understand the men behind it as we did so. Making this a continuation of our Stephen King adaptations series where we compare the book and film (including IT, Pet Sematary and at some point in the future Stand by Me, Misery, The Green Mile and The Shawshank Redemption).
So we watched and talked about everything Kubrick made since 1968, and we read through King's books of The Shining and Doctor Sleep. This really was a grand project and took a lot out of us, but crucially we tried to have fun along the way so it would feel worth it.
The end result is a pair of immensely detailed shows, including Doctor Sleep next week, wherein we discuss how these two creators' different outlooks permeate the cinematic story of Daniel Torrance over 39 years.