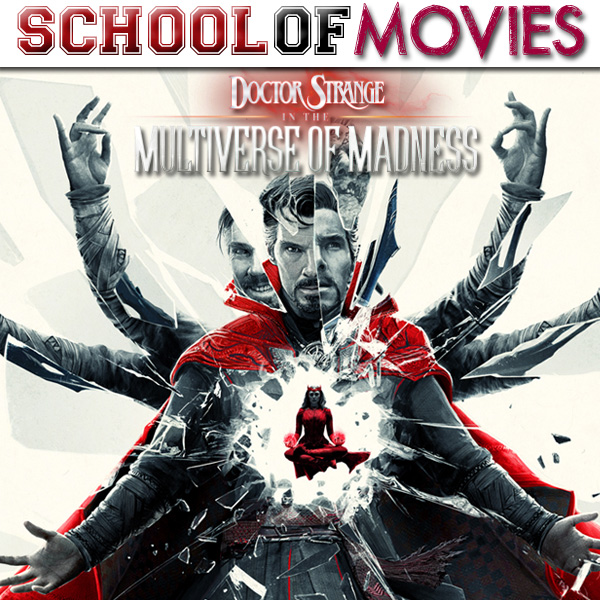 [School of Movies 2022]
This one hit us mere hours after the finale of Moon Knight. It has been six years since the first Doctor Strange hit in late 2016. To the point where the dangling threads of that film are ignored, because Stephen has made four more appearances since then, and been instrumental in deliberately instigating The Snap.
But even that is mostly pushed to the side as this film becomes the follow-up to the first Disney+ Marvel TV show, WandaVision. And the handling of that factor by dream director for many; Evil Dead and Spider-Man-helmer Sam Raimi has caused this to become one of the most polarising of MCU movies. 
We needed several months to think hard about it, and this is what we really wanted to say. Many thanks to our brilliant guests for lending perspective and also putting into understandable words how time and dimensional travel seems to work within Marvel's Earth 616 (movies and TV not comics). 
Guests:
Chris Finik @finmonster09 who assembles New Century's TV Tropes Pages and who writes fanfic (including a Dark Tower / Tiger's Eye crossover)
Jesse Ferguson @TheDapperDM
from the Recorded Tomorrow Podcast