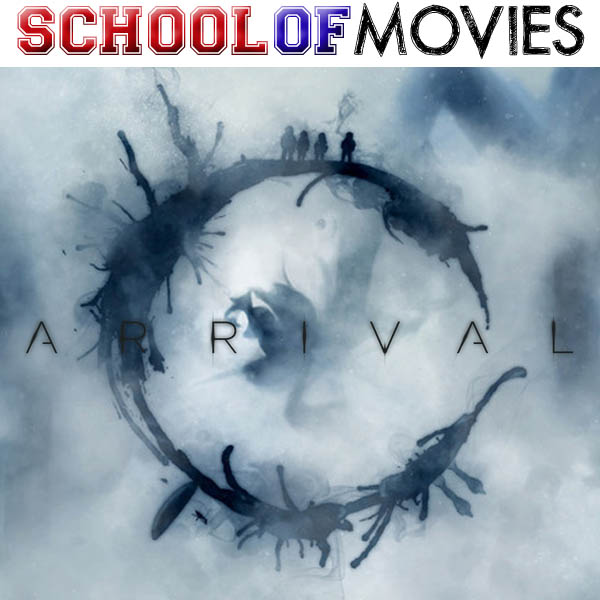 [School of Movies 2019] 
This one is going to be a challenging listen.
Arrival is a story about humanity utilising alien contact as a way of looking inward. It's an examination of our fears, our sacrifices, of language and of time. It's astonishingly powerful and perhaps the greatest performance of Amy Adams' career, requiring her to experience emotions that -as Mikey Neumann pointed out- we don't even have names for yet. 
Get yourself a quiet 80 minutes to listen, and some time afterwards to reflect upon it. And for the love of God see the film before you take in our show.
This episode was commissioned by Andy Rodriguez.