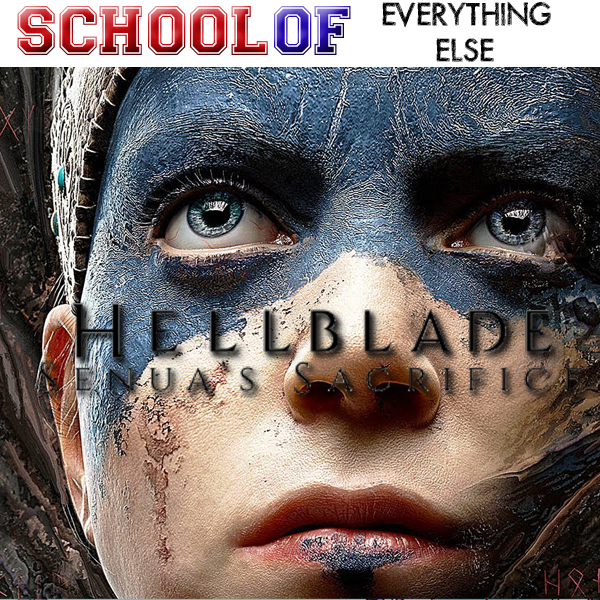 [School of Everything Else 2018]
We're back on video games with a very intriguing commission. This one takes the form of a third-person action adventure with some protracted puzzling elements, but underneath the format there is a dark and upsetting, remarkably sensitive story about the nightmarish challenges that sometimes have to be faced when a person is suffering from psychosis. 
Made by Ninja Theory, the dev team behind Heavenly Sword, Enslaved: Odyssey to the West, DMC and Disney Infinity 3.0 this game does things with its soundscape that very few others do. If you've not played it this show might still be a good place to start because you might either find it frustrating or alarming to play or else miss quite a bit as you barge through the many horned enemies. 
WARNING: This one gets heavy and maybe even frightening. 
Guest:
Doctor Lorin Grieve from Year of Steam