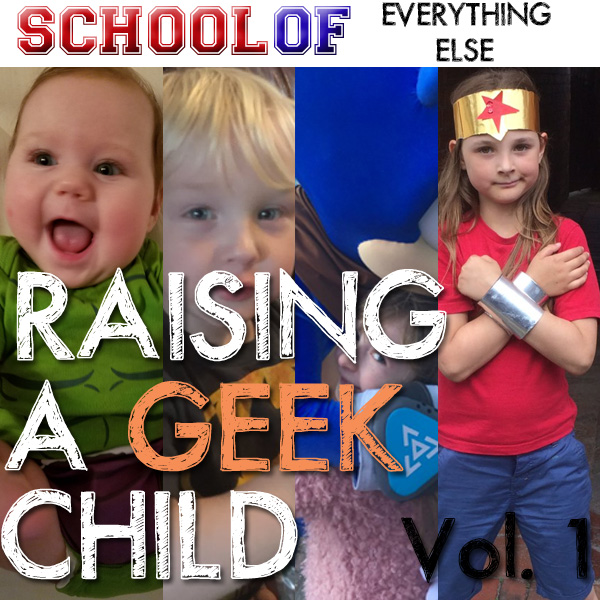 [School of Everything Else 2018]
The first of our two recorded shows on this subject so far. This was commissioned back in 2017 and Sharon and I began preparing copious notes on how we'd raised Lyra. Those notes became the beginnings of a sprawling self-help book which we planned to turn into audio. Then eventually we accepted that the subject was too big and far too important to just rely on our take. 
So we pulled together two round table sessions with parents of geeky children. I go into detail on how that definition works at the beginning, but as it stands these interviews are packed with honest accounts and experiences that might help any number of parents out there. Whether you already have children or are thinking about having them or never want to have them at all but are interested in how the geekier parent might handle it, this show is essential listening.
Guests
Brendan Agenew, father of Marian, aged 1 (Cinapse)
Neil Taylor, father of Mikey, aged 3 (TheKidDogg)
Gary Blower, father of Imogen, aged 8 (GameBurst)
Sharon Shaw, mother of Lyra, aged 9 (New Century)
I'd also like to promote another geek Dad; Andy Robertson, who is running a project designed to help parents concerned about video games and technology: https://www.patreon.com/geekdadgamer