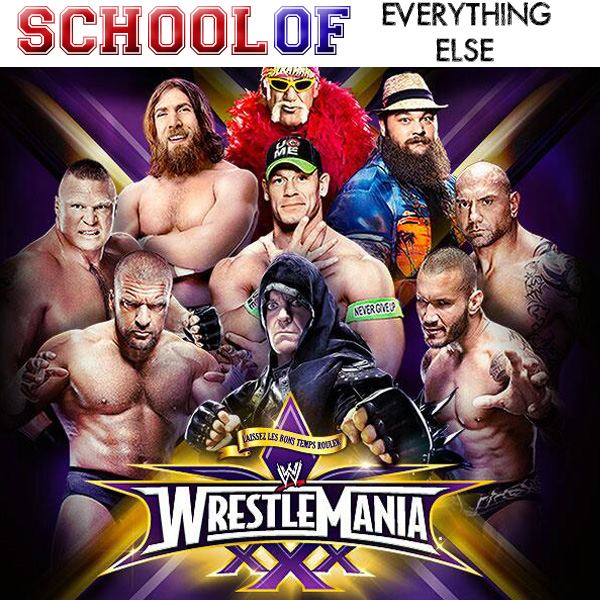 [School of Everything Else 2018]
Do not adjust your phones, you are reading this one correctly. Despite barely ever mentioning wrestling in over eleven years of podcasting we are now doing an epic-length show on what for newcomers might be the most instantly satisfying event in WWE history.
This isn't a show for wrestling fans (though you lot will get a kick out of it anyway) it's for people who aren't familiar with wrestling and have never really seen the appeal. We started watching these superbowl-style annual extravaganzas this year as a way to spend Sunday and take our minds off the awful shit that's happening in the world with some athletic soap opera, and this one in particular was a high point.
So pick it up on blu ray and watch it with friends, then listen to why it's so strong as an example of sports entertainment. OR listen to our show first (though we will spoil who wins each match) and we will talk you through what we've learned over these past months.
With us is a longtime fan and something of a wrestling historian to keep us on track whilst not wildly diverging, so we can all focus on why Wrestlemania 30 rocks!
Guest:
Neil Taylor of TheKidDogg