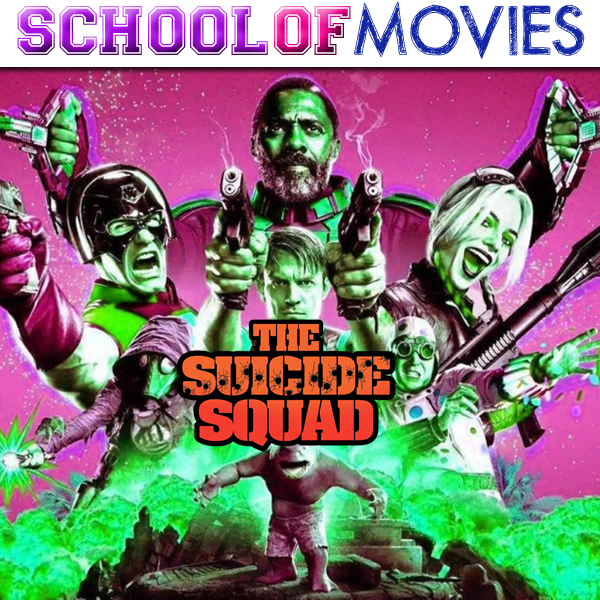 [School of Movies 2021]
Militarized slaves are sent to an island to clean up a violent mess with plausible deniability. An instant hit with both audiences and critics on release, this 2021 film is the realization of the John Ostrander-era of the Suicide Squad/Task Force X concept that actually first appeared as far back as 1959 (prior to Marvel's Silver Age of The Fantastic Four, Spider-Man and The Avengers.
And yet it faltered at the box office, due to several reasons. Being R-rated in the middle of a pandemic, the sour taste of the 2016 David Ayer film, the absence of Joker and let's not discount an abundance of dark superhero satire in TV and movies, which this feels like. By all rights, fans of The Boys and Invincible should have turned up in droves, and yet that association may have worked against the film in the end.
This episode is simply me telling Sharon about the experience of watching the film in the cinema for the first time, augmented by further thoughts as I mulled it over in the interim days. It was a mixed bag for me, with strong elements sat side by side with things I've seen done better elsewhere.