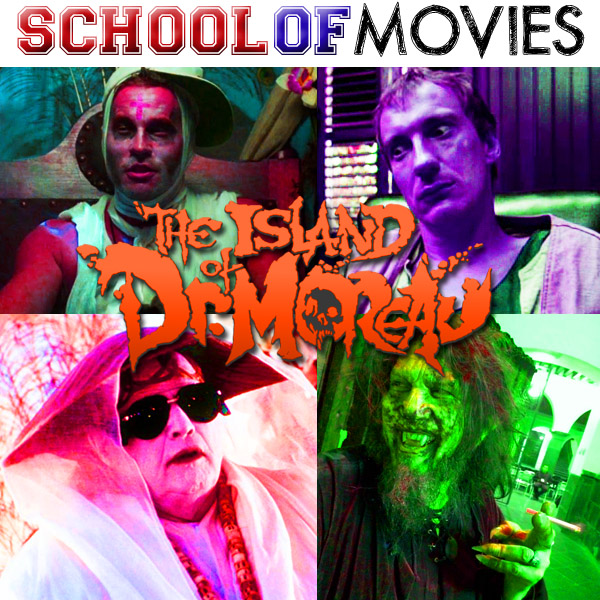 [School of Movies 2019]
One of the most difficult film productions of all time, the 1996 adaptation of the H.G. Wells book drove the cast and crew to the brink of madness. In many ways paralleling the infinitely-more-celebrated Apocalypse Now this was an ill-considered jungle shoot with a tyrannical director and Marlon Brando causing friction with his weird, selfish behaviour. 
Few have seen this film, and those in the know who might have seen the excellent making-of documentary "Lost Soul" will be aware that before Wolfgang Petersen came on board there was a little-known English chap named Richard Stanley (pictured here dressed as a dog) who was fired from his own passion project after Val Kilmer failed to materialise. 
The story just gets weirder. And fairly dark too. Be warned.