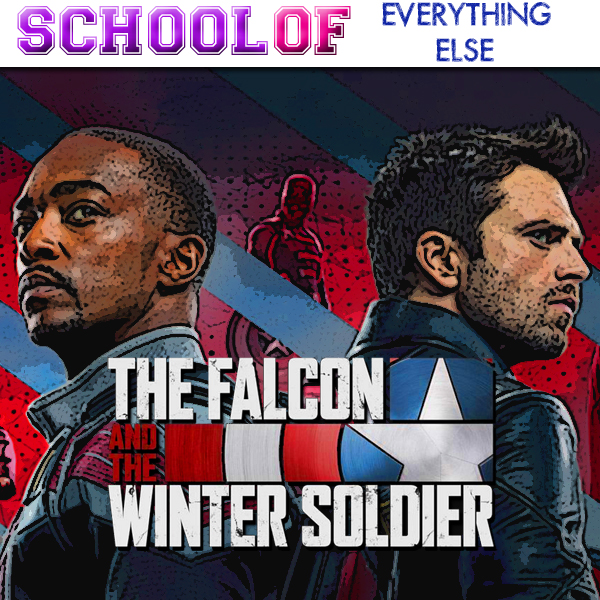 [School of Everything Else 2021]
Marvel's second TV show directly tying in with the MCU. What are we calling this now? As I write these words cinema is in a chrysalis, having gone to hide in there the moment James Bond looked like he might get another mission. And yet Falcon as a TV show is legitimately "Cinematic" in its presentation. I mean the dictionary definition of the word.  
But then, so is a lot of TV now. And WandaVision was the most Televisual a show could get, by design. And there's something frustrating for everyone who invested in Agents of S.H.I.E.L.D. or the Defenders shows, or those three who liked the way Inhumans was done. All this TV that purported to be part of this universe but was in fact filmed in a sealed pocket, unable to have any ramifications upon the wider saga. 
Whatever name gets conjured (still waiting on what that Lion King remake can be defined as) Falcon is an incredibly gripping six episode miniseries that retains the feel of the latter Captaon America films. But there's new ingredients now, and highs and lows exhibit themselves as it becomes apparent that some elements of this story of carrying the shield in a troubled world play better than others.
Guests:
Alasdair Stuart of Escape Artists Inc. @AlasdairStuart 
Greg Downing of Through the Wind Door @MightyGregDoge 
Austin Wilden from our Discord @WC_WIT