Episodes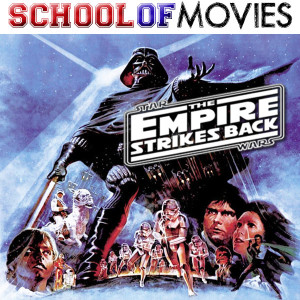 Saturday Jan 02, 2010
Saturday Jan 02, 2010
[School of Movies 2017]
The special re-edited and polished up special edition of our original 2010 podcast on what a hell of a lot of people consider to be the greatest Star Wars movie ever filmed. 
As with the Episode IV show the original footage was mixed with the best sections best bits of our 2015 blu ray commentary, blended with the music of John Williams. 
We look at how and why this 1980 science-fantasy classic is still as dark, bright and fresh today as it was nearly four decades ago, how many new aspects were introduced (because that's how expanding mythology works!) and how Star Wars would not still be the phenomenon it was, without it. 
Guests:
Neil Taylor of TheKidDogg 
James Batchelor of the Bond and Beyond Podcast
Voice Actor Alex Eding
Mike Phillips of The Fanboys Lunchcast.