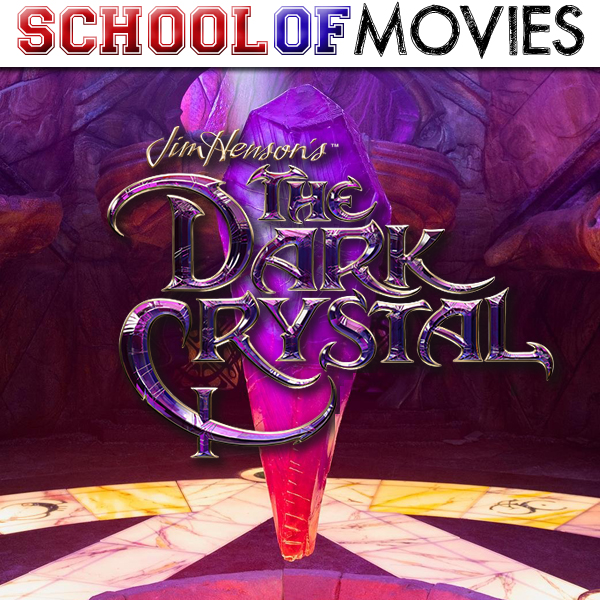 [School of Movies 2019]
In this episode we cover both the 1982 Jim Henson movie and the 2019 Netflix series; Age of Resistance. You can listen to our podcast first, it will make both better. 
One of the most striking, extraordinary and dignified attempts at the fantasy cinema of the 1980s, the original movie was massively important to few, but Sharon was among them. 
There was absolutely no rational reason why Netflix would attempt a show based on a property that didn't exactly set the box office alight 37 years earlier, much less that they would opt for the practical puppetry which made that film extraordinary over the standard CG creatures of 21st Century entertainment. 
And there was absolutely no way that this could end up one of the most beautiful, extraordinary TV shows ever made. That it would feel more sharply relevant now in an era when the obscenely wealthy cartoon villains who are our excuses for rulers feast upon the figurative essence of those they deem lesser beings.
And yet, here we are.
Guests
 Lorin Grieve  @VixenVVitch 
Mackenzie Easton  @KenziePhoenix of Rainbow Connection @MuppetsPod  
Nathan Bertram @bertnerdtram of Video Game: The Movie: The Podcast  @VGTMPodcast