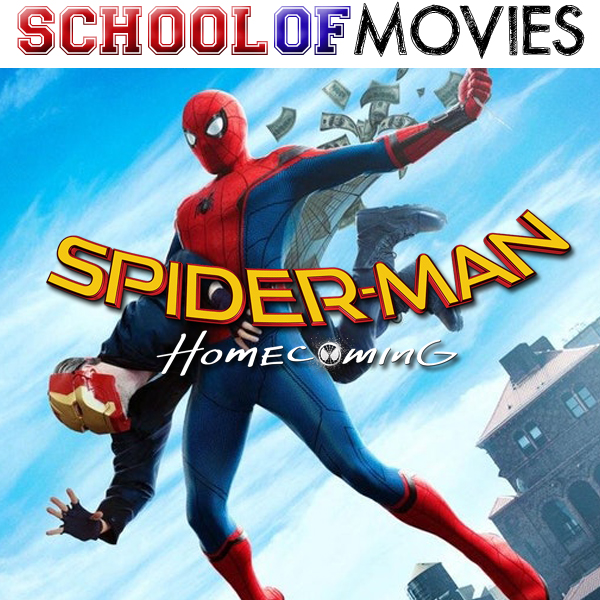 [School of Movies 2017]
After fifteen years on the big screen and five major movies the wall-crawler finally returns to the house of Marvel (whilst still being a Sony distributed venture this is clearly a Kevin Feige project).
And it's our favourite of the six. 
Delivering a boatload of elements we haven't seen Peter interact with before whilst wisely swinging clear of things we've seen him do too much, this is a refinement of the Spidey formula that manages to feel fresh, smart and above all things, child-friendly.
Guests
Neil Taylor of TheKidDogg
Jerome McIntosh of GameBurst