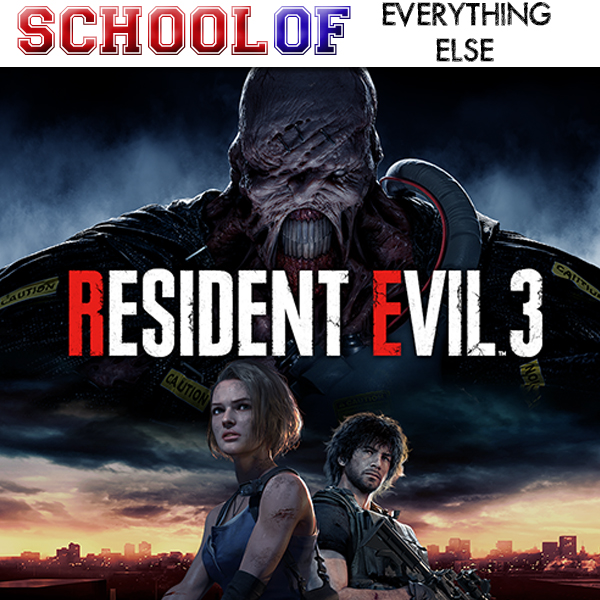 [School of Everything Else 2021]
This show was recorded back in 2020 not too long after the remake of the 1999 game was released, so there will be speculation regarding which direction Capcom will take the series, rather than a focus on Resident Evil VIII (which at the time of release was launched just days ago).
This was to Resident Evil 3 (the sequel to one of my favourite games of the 1990s) in a way that its remake is to the remake of Resident Evil 2 (one of my favourites of the 2010s). And it was a pivotal moment for both the original and the remake, when Capcom took the series in a direction that began like the cautious survival horrors of the previous decade but then evolved into crazy action. And our discussion is about how that seems like an inevitable path once again, and why this cycle might not be that bad.
This show is being released after well over a year of pandemic, though recorded at the beginning. It remains the biggest in my lifetime, and people are scared. So there's still a certain strange appeal about the notion of confronting our fears and seeing them symbolically rendered into disgusting undead beasties we can shoot, stab and evade. That makes this game either wildly inappropriate for our times or the most appropriate.
Guests:
James Perkins @Mijmeister
Derrick Ritchie @thenewdelboy