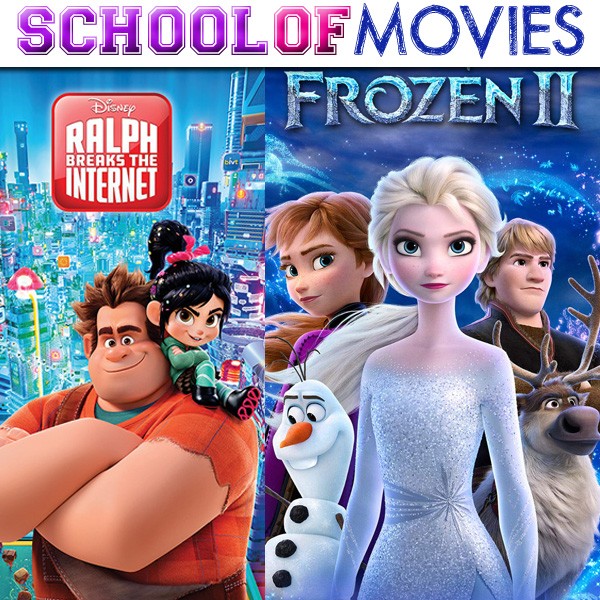 [School of Movies 2021]
The Disney series continues with two sequels. 
In the first of these Ralph and Venelope travel to a version of the internet as reimagined by Disney. The little race driver then finds a newfound calling in the apocalyptic street combat of Slaughter Race, which sends Ralph into a spiral of separation anxiety. 
And in the second, six years in the making, the follow-up to maybe their most beloved film of the modern era, the treasured characters are taken on a new adventure up North to discover things about themselves. 
Next week we're back on track with their excellent latest instalment, Raya and the Last Dragon. Dan sat this episode out but will be back for Raya. 
Stonespring Maidens can be had in paperback form, and the first episode of the audiodrama will air May 6th.  
Guests:
Hollywoo Actress  Maya Santandrea @Mayasantandrea