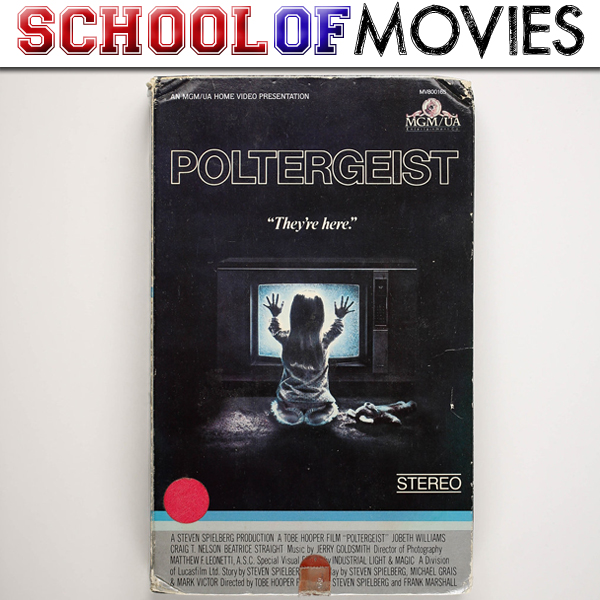 [School of Movies 2020] 
The same year that Steven Spielberg was directing E.T. fifty miles down the road he was also producing this magnificent Californian domestic ghost story. Tobe Hooper, director of The Texas Chainsaw Massacre and Lifeforce here helmed what ended up as by far my favourite of his films. 
And there's many reasons why this one was so effective in 1982 and remains so today. Set aside the ghoulish fixation on whether or not this was a cursed set and journey with us into the intoxicating, otherworldly family drama that is Poltergeist, accompanied by the spine-tingling music of Jerry Goldsmith.
Guests
Chris Chipman of The Chipman Bros Tangent @The Chippa 
Brenden Agnew of Cinapse  @BLCAgnew