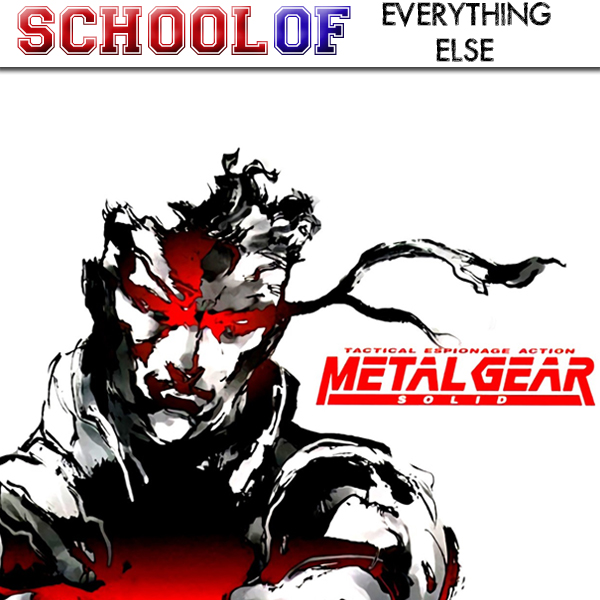 [School of Everything Else 2021]
This show was recorded a long, long time ago, pre-pandemic, and has been in cryo-storage, waiting to be unleashed. It's all about the 1998 seminal classic, Metal Gear Solid by visionary, genius, dirty old gimmer and maddening eccentric Hideo Kojima. It was an absolute linchpin of my formative years in gaming, and to my mind has only been bettered in the rest of its series dramatically speaking with Snake Eater.
For this show I went to the absurd lengths it took to acquire the GameCube remake "The Twin Snakes", allowing me to not only appraise that maligned shift in engine and ramped up post-Matrix style, but also to make a serious statement on the importance of not only remakes but remasters, and in continuing them down the line of machines, as lack of backwards-compatibility leaves more and more titles in an unplayable state for the average gaming enthusiast.
We go into the innovative metatextual gameplay, the crazy characters and foreboding, yet satirical atmosphere as we piece together what made this one such a massive winner. 
Guests:
Toby Jungius @TJungius of Through the Wind Door 
Derrick Ritchie @thenewdelboy