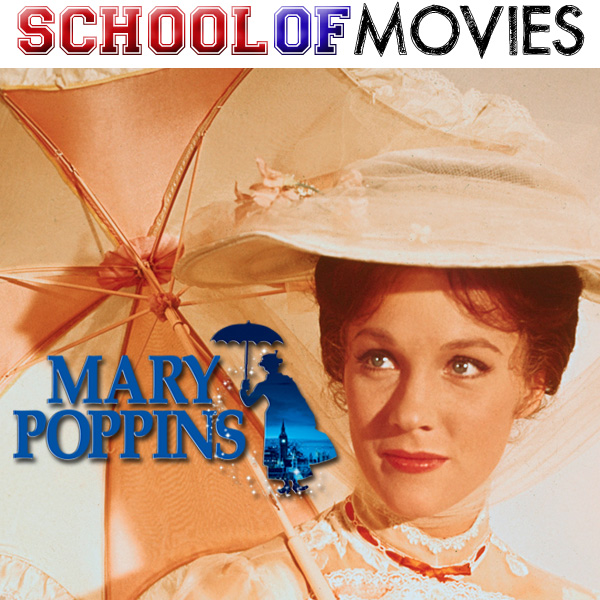 [School of Movies 2018]
An accompaniment to our Disney shows, and perhaps Walt's greatest film. Not his greatest achievement, that was surely the pioneering of a feature-length animated film in Snow White and the Seven Dwarves. Not his greatest achievement, that arguably is the founding of an entertainment business that today has significant influence the world over. But his greatest single film experience... maybe.
Journey back with us to 1910, a bright and naive era, sandwiched between two ages of intense hardship. And meet a woman who claims to never be cross and proceeds to spend most of the movie thoroughly peeved, claims to be practically perfect in every way, yet gaslights children and manipulates them into ethical opposition to the prevailing patriarchy, and by all rights should be an insidious destructive force, but is in fact a wellspring of healing for a family that is considered by its father to be actually perfect in every way. 
It's a triumph and a masterpiece and for the longest time, the author of its source book hated it for the same reasons a lot of people hate Disney. 
Guests:
Kaoru Negisa @Moonpanther22 and
Debbie Morse @bastet8300 of Sequentially Yours  
Mackenzie Easton @KenziePhoenix of Rainbow Connection @MuppetsPod