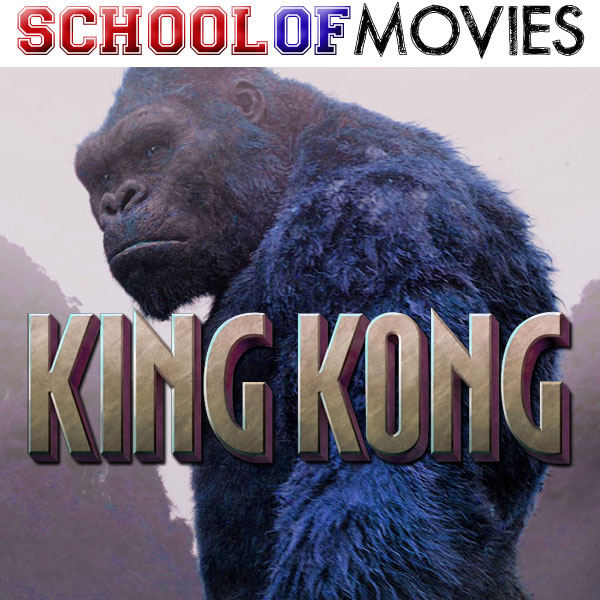 [School of Movies 2019]
With Godzilla II: King of the Monsters releasing this week, since we've already done a Godzilla show, we decided to cover his opponent in next year's long-awaited rumble of the Titans; Godzilla vs. King Kong. 
That meant going back and examining essentially four versions of the same story. A boat-full of humans journeys to Skull Island for spurious reasons, encounter monstrous creatures and are both threatened and occasionally saved by a giant gorilla worshipped by the natives as their protector. 
Three of these movies drag his enormous simian ass back to New York City where he is put on show and then killed by their military. Only the most recent of these four broke this cycle (mainly so he can fight Godzilla). So we look into what is going on in each age of the retelling. 
1. (0.30) King Kong 1933
2. (5.35) King Kong 1976
3. (12.00) King Kong Chat W/Sharon
4. (19.45) King Kong 2005
5. (31.30) Kong: Skull Island 2017
6. (1.04.45) The future of the Monsterverse
The first three pieces here are from my book of collected assay's "Movie A Day" and can be found on the Kindle store: https://www.amazon.com/gp/product/B06ZXXQLQN/ref=dbs_a_def_rwt_bibl_vppi_i7