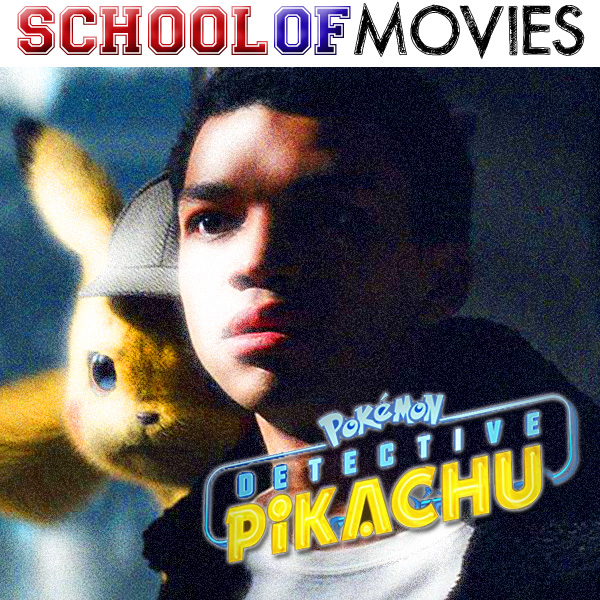 [School of Movies 2019]
The first ever live action Pokemon movie turned out to be one of our favourite films of 2019. A modest-yet-fleetingly-epic tale of a lonely young man searching for his father, uncomfortably partnered up with a coffee-addled, yet determined talking Pikachu.
We go into why this choice of focus was ideal to introduce the wider audience to this world, the myriad tiny details that were there if you looked, the surprisingly powerful performances and the absolutely bonkers master plan of the eventual villain.
PLUS your casting choices for Jessie, James & Meowth, sent to us via #SOMhandsup
Guests
Mackenzie Easton  @KenziePhoenix of Rainbow Connection @MuppetsPod  
Nathan Bertram @bertnerdtram of Video Game: The Movie: The Podcast  @VGTMPodcast