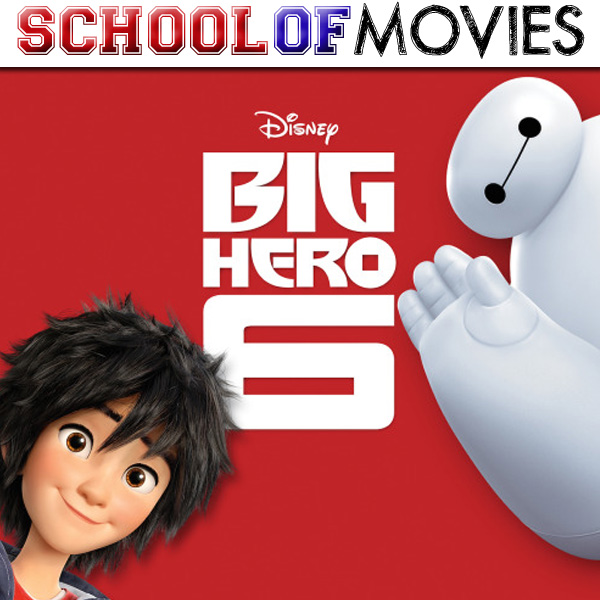 [School of Movies 2019]  
It appears to be decreed that Disney must sandwich every princess film in their animated classics canon with one that is either accessible to the whole family (like Zootopia) or one that at least suggests it will appeal to male-coded interests. In this case Wreck-It Ralph with all those video games (that girls love too) and Big Hero 6 with all its superheroes (that girls love too).
In this case Disney's first attempt at adapting a Marvel comic book with no connection to the MCU this one takes a virtually unheard of Joe Kelly book from the 90s which had not quite a dozen issues to its name and turned it into something like The Iron Giant, something like what would eventually be Bumblebee and something like Into the Spider-Verse. Two films that would improve upon elements of this formula.
And whilst we don't love it as much as any of the above there is something kind of wonderful about Baymax, and there are things we can learn from this film about living with grief and crazy science that are of genuine benefit to us, moving forward. 
Guest
Daniel Floyd of New Frame Plus  @DanFloydPlus 
Mackenzie Easton  @KenziePhoenix of Rainbow Connection @MuppetsPod