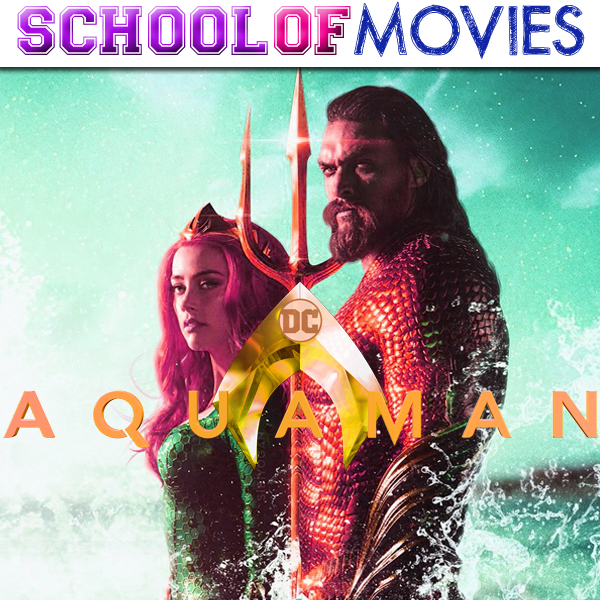 [School of Movies 2021]
By far and away Warner's highest grossing superhero film of the DCEU so far*, this one had the global market sewn up with a dazzling, epic ocean-hopping fantasy quest. Dismissed as 'dumb' by the critics, Aquaman is nonetheless one of my very favourite superhero films, and on today's show we go into detail as to the thriving ecosystem that exists just under the surface. 
The pandemic, and constant studio shake-ups have definitely hurt the DC brand (sadly including The Suicide Squad which we're covering next week). But at least this one and Wonder Woman proved that DC could find success beyond endless Batman, Superman and Joker movies.
*Aquaman $1.1b / Batman V Superman $873m / Wonder Woman $822m / Suicide Squad $746m / Man of Steel $668m / Justice League $657m / Shazam! $366m / Birds of Prey $201m / Wonder Woman 1984 $166m / Zack Snyder's Justice League $70m
Guests:
Brenden Agnew @BLCAgnew of Cinapse
Jerome McIntosh of GameBurst @JeromeMci