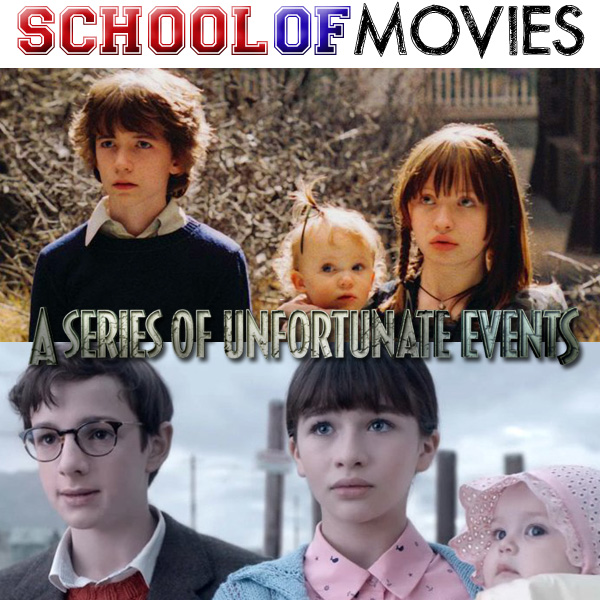 [School of Movies 2017]
This is a discussion about the books, movie and Netflix series. We kept clear of any spoilers beyond Book 4: The Miserable Mill.
Sharon and I are big fans of all three versions, though the movie has suffered a barrage of disapproval from both readers and general audiences over the years and singularly failed to achieve continuation. 
The show, however, has garnered pretty much universal praise. We talk about the differences in approach across all mediums. 
Guests
Kaoru Negisa and Debbie Morse of Sequentially Yours
Tyler Pollock
Devin York