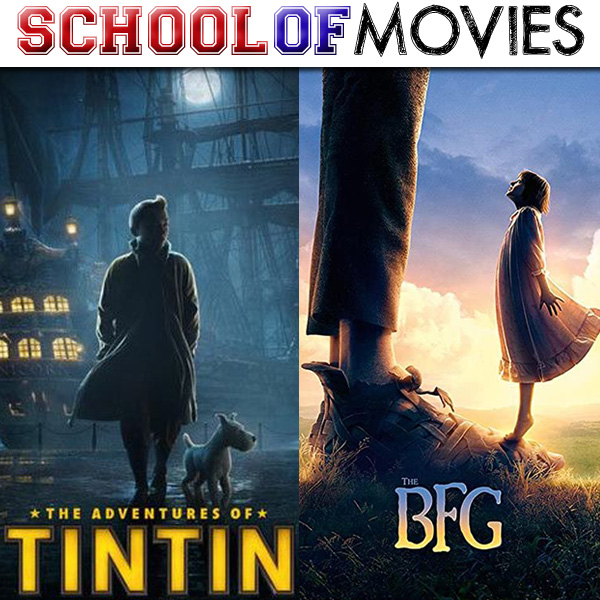 [School of Movies 2020]
Two Spielberg films that failed to capture the hearts and minds of the cinemagoing public.
The Adventures of Tintin (2011) was his only animated foray, and the only one so far shot on digital rather than film. Made around the time Disney closed down Image Movers Digital because attempting wholly performance-captured films plunges the viewer into the uncanny valley. This one has more in common with Indiana Jones than even the obvious comparisons.
And The BFG, one of the most beloved books from one of the most beloved children's authors. A film that feels several decades too late for contemporary tastes, remains remarkably faithful to the source material and adds to and improves upon it in almost every way that could be marketed to families (it's about giants eating children). Yet it was dismissed by everyone. 
We provide you here with some really solid reasons to track down both of these for a couple of Sunday afternoons worth of fantasy adventure.