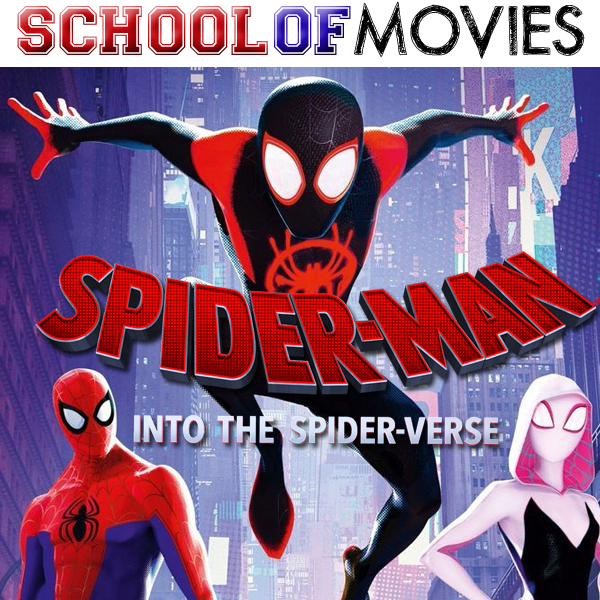 [School of Movies 2018]
One of the best films of the year, and one of the best ways to end it. This one has already garnered itself something of a cult following with everyone who has seen it passionately declaring its qualities, but still not nearly enough people seeing it during a December absolutely packed to the gills with high quality blockbusters.
As a major event in comic book movie history this film, produced by Lord and Miller of The Lego Movie has one of the most arresting visual styles in all of cinema. But that's just the first thing you will notice. there's so much more going on under the hood.
So we talk through it, using your questions to us at @SchoolofMovies using the hashtag #SOMhandsup and for this we have a lineup of truly spectacular voices. 
Guests:
Bob Chipman MovieBob  
Hollywoo actress Maya Santandrea
Brendan Agnew of Cinapse   
Kaoru Negisa @Moonpanther22 and
Debbie Morse @bastet8300 of Sequentially Yours