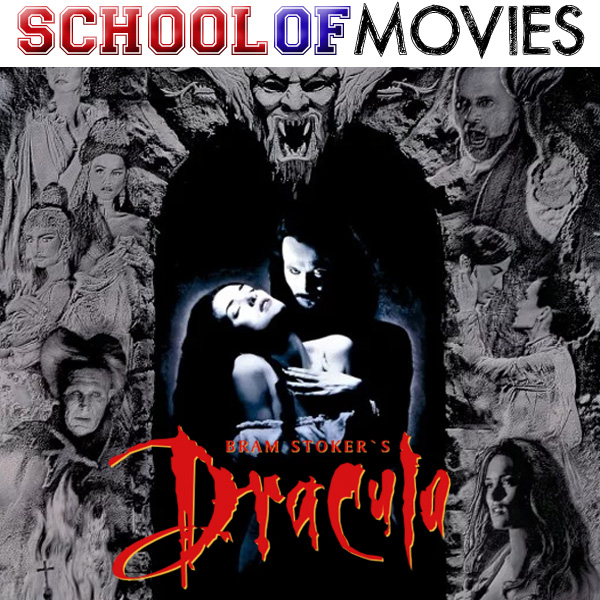 [School of Movies 2018]
In 1992 Frances Ford Coppola, director of The Godfather Trilogy and Apocalypse Now tackled the first cinematic adaptation of the seminal 1897 Gothic Horror novel by Bram Stoker. It was a character that had been a screen icon for decades already and synonymous with charismatic monsters, but to date nobody had decided to follow the book closely.
It has not yet been bettered.
The addition of his lost wife, reincarnated as Mina Murray nudged this into an extremely accomplished Gothic Romance, but beyond the emotional strength added to the text this stands as a love letter to now-antiquated special effects, specifically those dating back to the Victorian birth of cinema.
It is still an absolute triumph, despite (or maybe because of) the hilarious non-mastery of the English accent from some of its stars. It also features a performance of Dracula by Gary Oldman of extraordinary intensity. Screaming with rage, and yet brooding in pain. We go deep on this one. almost Lord of the Rings levels of focus on the many tiny details that make this shadowy tale totally worth watching.