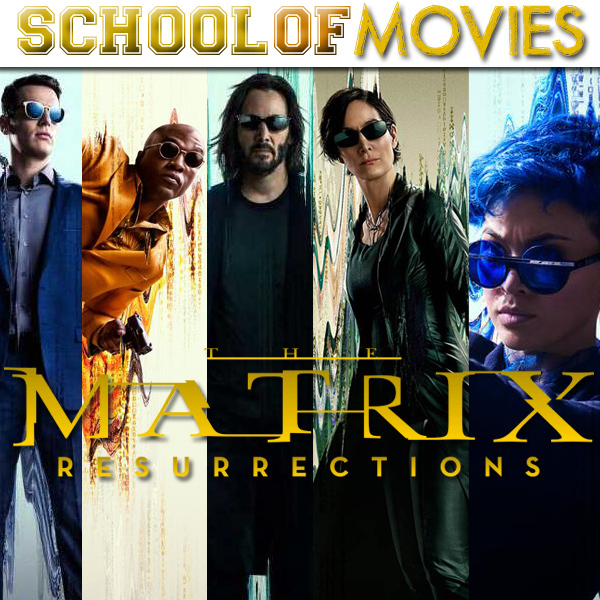 [School of Movies 2022]
We come to it at last, maybe the final Matrix film directed by a Wachowski. Though this vein of property is worth too much money to the IP-owner to leave unmined.
Representing a refinement and evolution of the philosophies laid down two decades ago. This film was launched a week after Spider-Man: No Way Home and just before Christmas Day, due to a prior arrangement with HBO. This dismal decision, coupled with Lana Wachowski's revised approach to both storytelling and action led to this film being both critically panned and rejected by audiences everywhere. Par for the course on Matrix sequels.
However, some folks absolutely adored the tale that was being wound back on itself and then forward into the future. At the time of recording the only other show that we had in the can was the 2019 one on the original, so this represents a close-out of the series through the lens of diving back in to reassess, as we then proceeded to Reloaded, the Animatrix and Revolutions. 
Next week: Hawkeye
Guests:
Brenden Agnew @BLCAgnew of Cinapse
Victoria Luna B. Grieve:  @VixenVVitch 
Alexa Vargas @Plutoburns whose YouTube channel is here