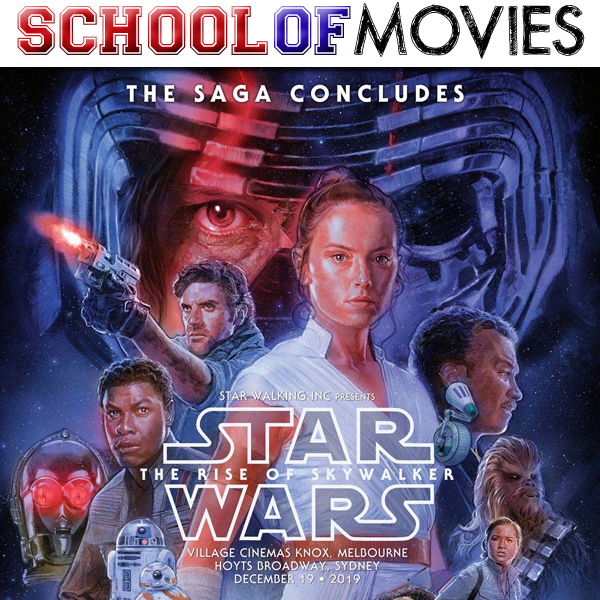 [School of Movies 2020]
The Star Wars Saga draws to a close for the third and (not) final time. We got to see how J.J. Abrams was at finishing rather than beginning, and my guests and I were presented with the task of somehow making a show that would be satisfying to a lot of different people going through wildly different responses.
What we came up with may surprise you. And it culminates in a new way of seeing the Star Wars series in general, which might just be the key to us moving forward. 
Guests
Jason "Chewie" Slate of The Mana Pool @TheManaPool
Voice Actor Alex Eding @AlexEding
Brenden Agnew of Cinapse @BLCAgnew
Neil Taylor of TheKidDogg @KidDogg