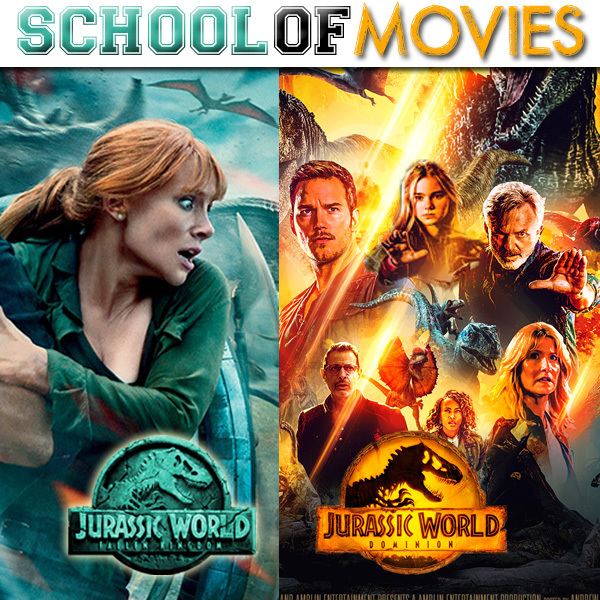 [School of Movies 2022]
Two films about dinosaurs as a metaphor for our own existential fear of extinction.
We've held back on talking about the second film, released in 2018 because I was waiting on the onscreen consequences of the big decision at the end. While some folks considered Fallen Kingdom to be the worst in the franchise (I even saw a video declaring it the worst movie ever made - clearly somebody who has never seen Swamp Shark) we actually quite like it.
Don't get us wrong, it's dumb as a sack of hammers, but there are qualities that win it points with us that the other sequels don't have, not least of which is the director of the Orphanage, one of the finest ghost stories ever put to film, Juan Antonio Bayona.
After that I tell Sharon all about the third movie (we keep all spoilers for that section). One could say Jurassic Park needed no sequels, but when has NEED ever factored in when the prospect of a billion dollars was on the table?