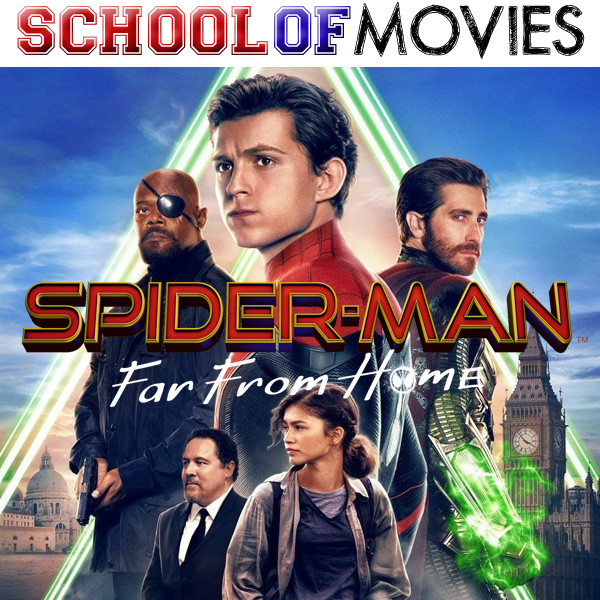 [School of Movies 2019]
The seventh live-action Spider-Man movie, but the eleventh big-screen outing for the wall-crawler. Following on from the creative magnificence of Spider-Verse was going to be a tough gig, but this movie seemed to please a lot of people. 
This show is about how planet Earth is bouncing back from cataclysmic disaster, the key reasons Marvel villains differ from its heroes, how Peter Parker is not Iron Man, and how deception is a key enemy of our age.  
Guests:
Theo Leigh of The New Century Multiverse  
Maya Santandrea @mayasantandrea
Brenden Agnew of Cinapse