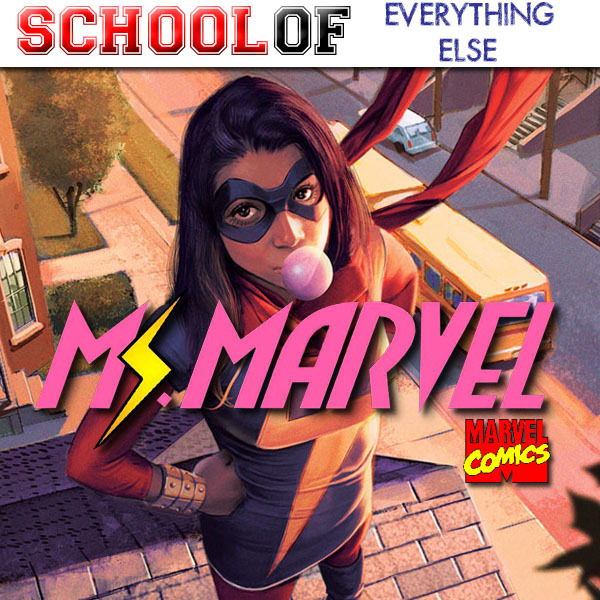 [School of Everything Else 2017]
This is a reupload of our 2017 show discussing the first series of Ms. Marvel comics. It works as a great companion piece to our show on the 2022 MCU TV series. 
In 2013 a brand new Marvel character was introduced to the world, one who is very reminiscent of classic Peter Parker, a goofy, hapless, sweet-natured teenager who just wants to help people. She's also the world's premier, headlining Muslim superhero, and very much due a movie or TV series to bring her to mass popularity like those who came before her.
In tonight's episode we are joined by Alasdair Stuart, owner of Escape Artists and long-time comic-book expert, to enthusiastically discuss why the younger generations are already loving Kamala Khan, and why she's so important in the grand scheme.
You don't have to have read any of her comics, but by the end of this you will want to. 
Guest:
Alasdair Stuart of Escape Pod