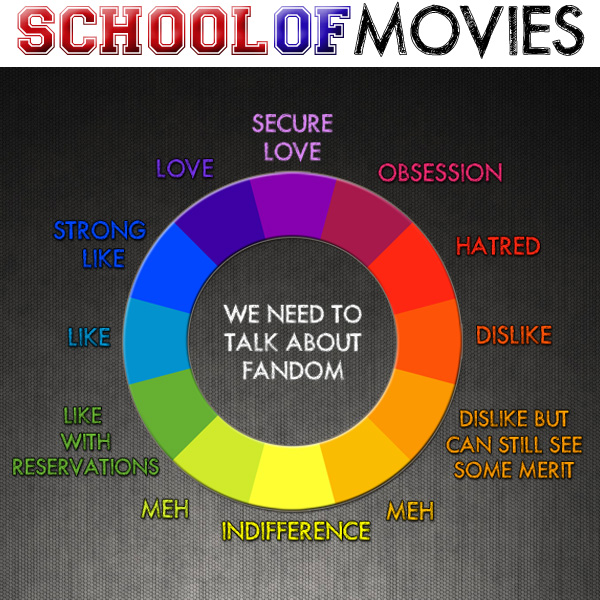 [School of Movies 2019]
A long-planned show, following up on "Fan Response" in 2013 which can be found on the School of Everything Else Archive. Things were becoming problematic back then and now, six years later, matters are worse.
This is a show all about examining where we each stand in our fandoms and dispelling the binary, black and white "You are either with us or against us" mentality which has cultivated a climate of extreme feeling that we are bombarded with every day.  It's not about exclusion, it's about reclaiming nuance and being comfortable having mixed feelings.
Contents
0.02: The State of Fandom Now
0.23: The Colour Wheel
1.20: Outside Interference
1.28: Eight Fallacies
1.33: Mixed Feelings
1.36: The Code
1.48:  Working With The Code
1.59: Credits
2.03: What Can We Do?
Guests:
Lorin Grieve @XaviaShandi
Maya Santandrea @mayasantandrea
Kaoru Negisa @Moonpanther22
Debbie Morse @bastet8300
And we are @SchoolOfMovies