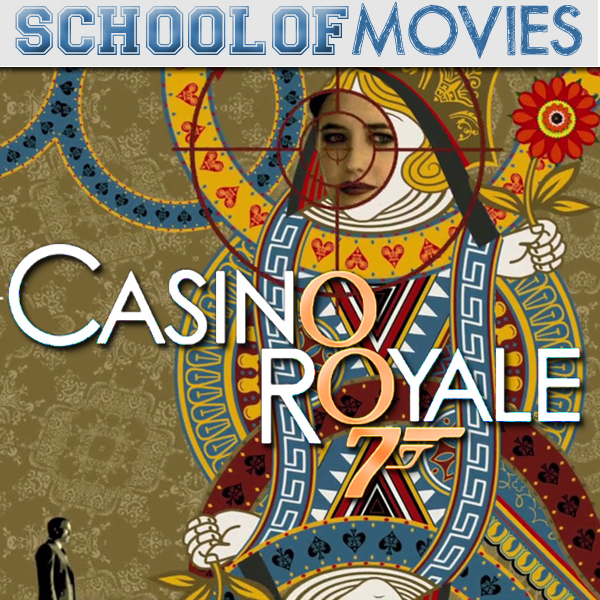 [School of Movies 2021]
To coincide with the long-awaited release of No Time to Die we decided to go back to the beginning of Daniel Craig's career as 007. A decade ago I covered the first 22 Bond movies with James Batchelor and Gary Blower, over three mammoth episodes, covering each era. That took us all the way up to Quantum of Solace. 
But Sharon wasn't on those, episodes and we only had so much time to cover each movie. Plus I'd like to think we've gotten better over the years. So this one is all about the 2006 debut movie, which remains our favourite of the series for reasons we will definitely be elaborating upon. Next week, since we've already covered Skyfall and Spectre together, back in 2015 we will be talking about the much-maligned sequel, Quantum of Solace.