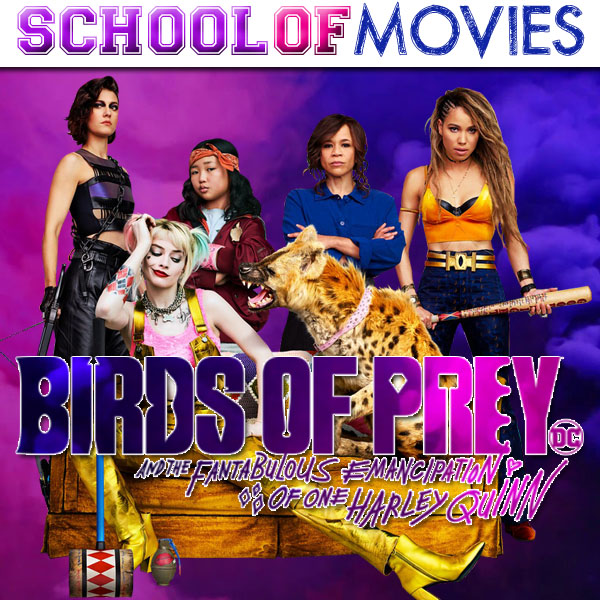 [School of Movies 2021]
One of our very favourite DC universe movies, added to the towering collection of three dozen shows we've covered in the past (and yes I do list all of them).
Criminally underviewed and undervalued, and launched mere weeks before lockdown began in early 2020, this is a crazed cult crime caper for the ages. A collection of disparate, separate, embattled women all find that their aggressors lead to one place. 
It's filthy and violent and only one person has a superpower which gets used once. This was Margot Robbie's treasured project that couldn't be more different from 2016's Suicide Squad. 
[Next Week: Shazam!]
Guests:
Hollywoo Actress  Maya Souris @Mayasantandrea
Victoria Luna B. Grieve: @VixenVVitch 
Jerome McIntosh of GameBurst @JeromeMci