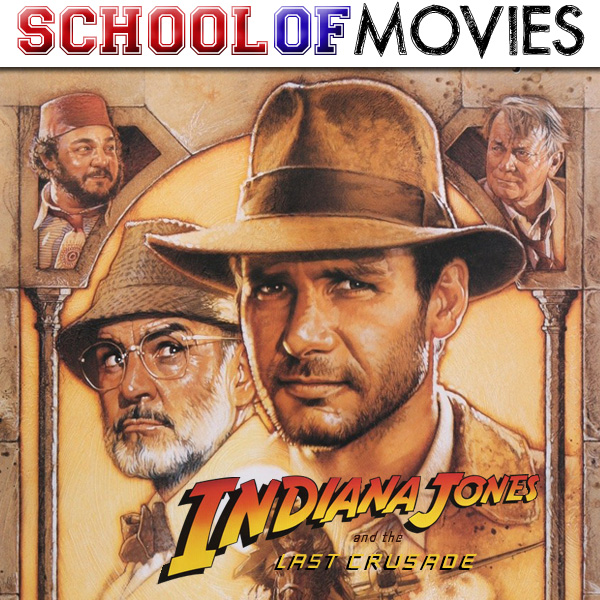 [School of Movies 2020]
The man in the hat is back, and this time he's brought his father. What could have been a much goofier, hapless escapade, diffusing the focus of Raiders, turned out to be the most personal journey for Henry Jones, (Junior and Senior).
There's a real thrill to be had from the idea of picking up a search that has spanned thousands of years and racing the Nazis to this immensely symbolic artefact, which itself contains a tricksy definition of what Eternal Life entails. This film is a masterful example of Spielberg being able to keep exhilarating momentum while maintaining a close hand on personal, familial relationships. 
Guests
Chris Chipman of The Chipman Bros Tangent @The Chippa
James Batchelor of Bond and Beyond  @James_Batchelor