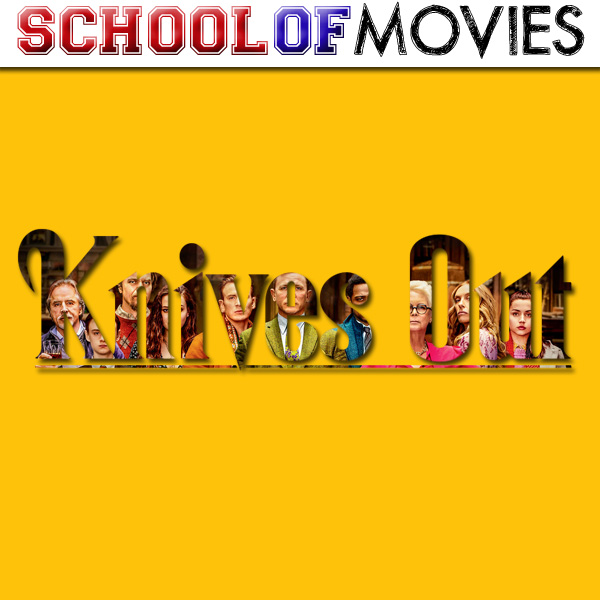 [School of Movies 2020] 
A strange house, a family hiding all kinds of secrets, and an old and rich patriarch found dead. But things are never what they seem here, and if nothing else can be known for certain, this guy was a hugely successful writer of mysteries. 
This is a modern masterpiece: A murder mystery that confounds so many of the established moves of the genre, that it hides another story entirely within its framework. A combination of tight writing, lavish sets and an absolutely stellar cast propel this one into the stratosphere.
This episode was commissioned by Edward Burke
Guests:
Victoria Grieve  @VixenVVitch  
Hollywoo Actress  Maya Santandrea @Mayasantandrea  
Chris Chipman of The Chipman Bros Tangent @The Chippa 
From Sequentially Yours  Kaoru Negisa  @Moonpanther22 
and Debbie Morse  @bastet8300