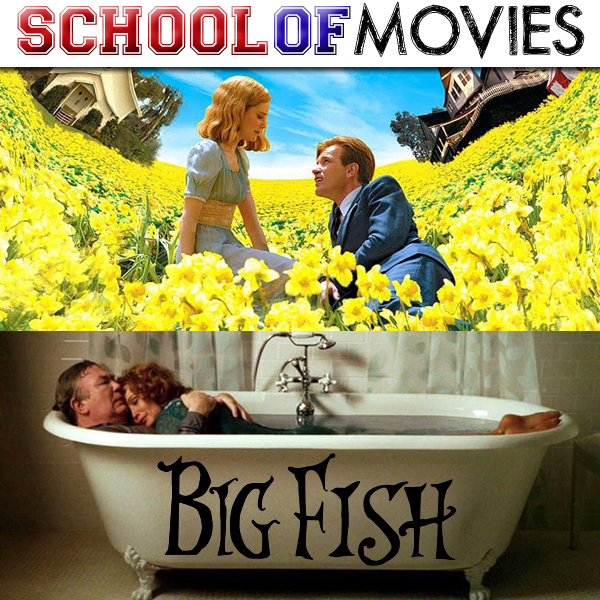 [School of Movies 2020]
This one is going to be a tough listen for some. We stand by our assertion that it remains the best Tim Burton film, and one that feels both like and unlike his body of work. Our main focus is on the relationship between disgruntled adult son Will and his dying father Edward, who has spent this young man's whole life telling him fantastical tales that can't possibly be true. So if you've lost someone it may be hard to hold things together.
This was a very personal film for our sponsor and it broke us several times. And unexpectedly so, because this was marketed and regarded by most as a fun, visually stunning and quirky romance, focusing on the young, handsome, charming Ewan McGregor version of Edward, and his delicate bride-to-be played by Alison Lohman. But it's the biting point between cold reality and beguiling fantasy that we're interested in.
This episode was commissioned by Kat Essman. 
Guest
Chris Chipman of The Chipman Bros Tangent @The Chippa