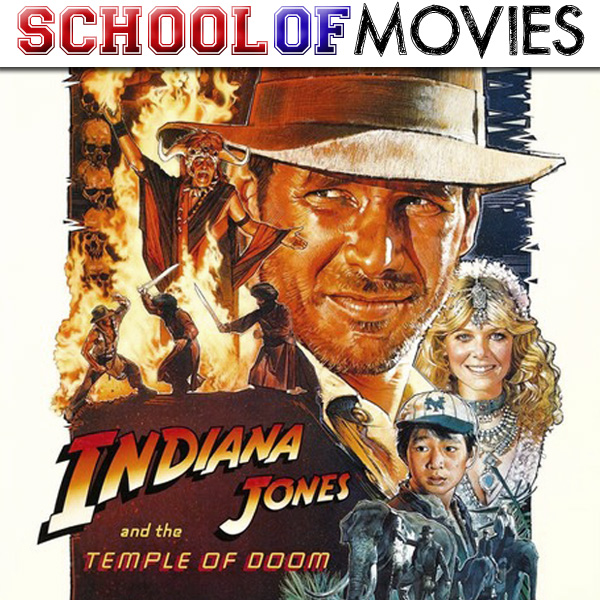 [School of Movies 2020]
The year of Spielberg continues (though I have a feeling 2020 isn't going to be remembered for this, no matter how good we make the shows) with the second Indiana Jones movie, which is in fact a prequel. There's... reasons for that.
Ditching the writer of The Empire Strikes Back, producer George Lucas brought in the duo who would pen Howard the Duck, and decided to really lean on the colonial atmosphere of movies that were racist as hell fifty years before this film emerged into cinemas. 
I think the best way I put it is you can easily *watch* Raiders of the Lost Ark followed by Temple of Doom, and have a good time with both, but it's quite another thing to start an explorative and enthusiastic film analysis with the first and then graduate to the second. It feels like a booby trap and the floor falls away. And you tumble into a pit of spikes, lava and dodgy representation for Asian people, women, frankly even white dudes!
Guest
Chris Chipman of The Chipman Bros Tangent @The Chippa