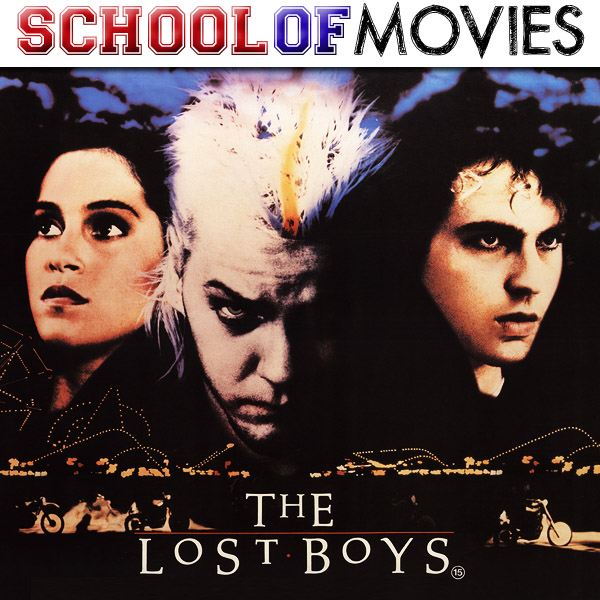 [School of Movies 2020]
I am continuously baffled with the dearth of teenage vampire films. It sounds like a trope, but can you really name that many where the focus was on teenagers becoming vampires as a metaphor for being a teenage outcast, and disconnected with both the world of adults and that of the childhood just left behind?
Twilight, a bit. Near Dark, kinda? On TV we had The Vampire Diaries. Seriously there's a goldmine here if somebody can get the alchemy right in a way that hits whatever the current teen generation is. 
Anyway The Lost Boys (1987) wasn't originally intended to be that at all. It was supposed to be about vampire kids, Director Joel Schumacher simply engineered the ages upwards so it could be sexier, and mission accomplished. Our commission season continues with the bloodsucking Brady Bunch. 
Guests
Brenden Agnew of Cinapse  @BLCAgnew 
From Sequentially Yours  Kaoru Negisa  @Moonpanther22 
and Debbie Morse  @bastet8300 
And many thanks to the commissioners: Andy Rodriguez, Maya Santandrea and Bradford Yurkiw.