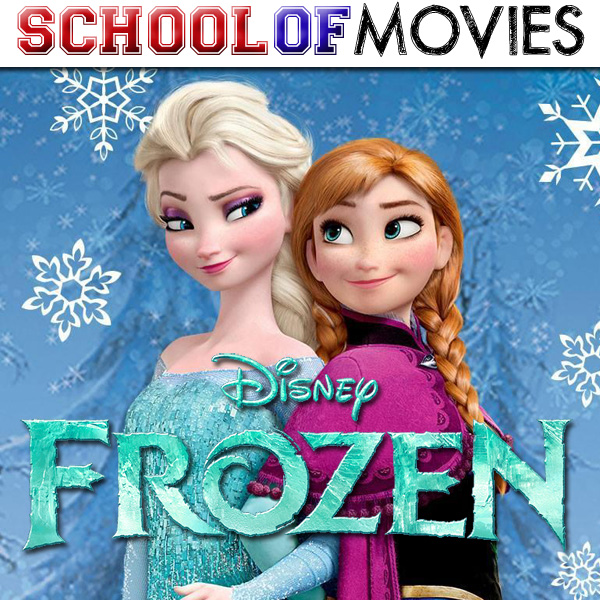 [School of Movies 2019]  
The Disney series continues, and in fact this run of four episodes (including the re-release of the 2016 show on Zootopia) marks our project finally coming up to date, since we began this way back around the time Frozen was being released. We will of course return in years to come with another stretch of episodes on Ralph Breaks the Internet, Frozen II, Raya and the Last Dragon and whatever comes next. But for now this gets us to a place we want to be. 
I think people forget, because of all the airplay that one song got, because of all the merchandising and ubiquity of these characters within Disney's self-identifying brand just how GOOD this movie actually is. When you watch it again the script is really strong, it's progressive in a way that challenges their somewhat dated fairy tale elements in a positive way. And not just that one song but ALL of the musical numbers are fantastic (except one and we'll go into that). It's beautiful and thought-provoking and soulful and sometimes a little more sharp than we might expect. 
If Disney was going to make a billion dollars and decide that the way forward was to replicate that success, I'm glad it was this one.
Guests
Daniel Floyd of New Frame Plus
Spencer Leeb of The New Century Multiverse