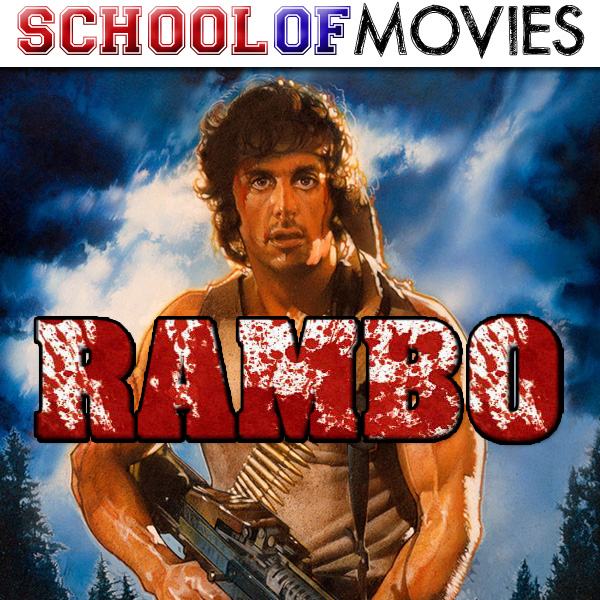 [School of Movies 2019] 
We cover the five movies each in turn.
0.00 First Blood (1982)
0.25 Rambo: First Blood Part II (1985)
0.49 Rambo III (1988)
0.59 Rambo (2008)
1.12 Last Blood (2019)
It's quite a wild and bumpy ride, going from a sobering critique of the military industrial machine and what it does to our soldiers, to a critique on political chicanery and lack of transparency in warfare to just an all-out blockbuster western with tanks to a gruesome revenge-porn exploitation action and finally to a grim take on American/Mexican border-relations.
There are good and bad elements to be found within, as a shell-shocked soldier morphs into an unbeatable saviour and then into basically Jason Vorhees minus the hockey mask.