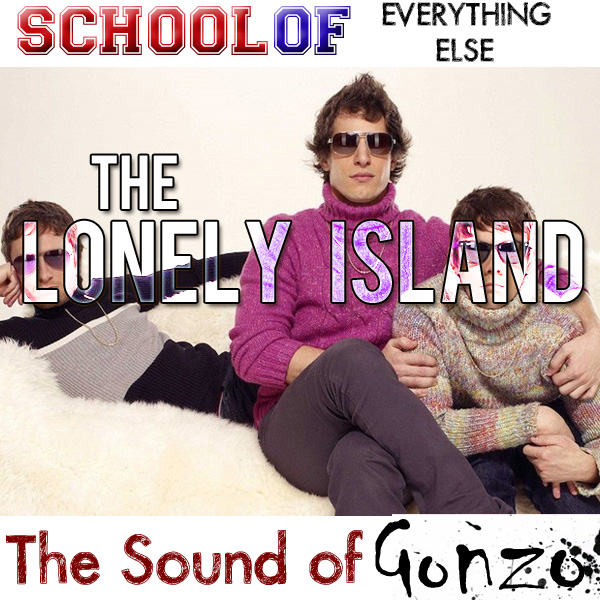 [School of Everything Else 2019]
In an unusual turn we're bringing back the Sound of Gonzo format to examine the oeuvre of a comedy rap group. What started out as a series of scrappy Saturday Night Live sketches poking fun at self-serious hip-hop became a symphony of professionally produced music indistinguishable from the premier artists of the age, aside from the fact that the lyrics are all hilarious.
This trio is/was Andy Samberg, Jorma Taccone and Akiva Schaffer, and what we're about to play for you here has the unifying factor of exposing fragile, male egos and the psychosexual neurosis behind them.
If you've never heard of them, if you're well aware of them or if (most likely) you've heard a few of their songs, allow us to go in-depth as we explore the Lonely Island, culminating in their underseen gem of a glamorous mockumentary, Popstar: Never Stop Never Stopping.
1. My Mic Sounds Nice
2. Who Said We're Whack? 
3. Lazy Sunday
4. Dick in a Box
5. Cool Beans
6. Jizz in my Pants
7. Like a Boss
8. I'm on a Boat
9. We Like Sportz
10. I just Had Sex
11. Mama
12. Jack Sparrow
13. Motherlover
14. The Golden Rule
15. Shy Ronnie 2: Ronnie & Clyde
16. Threw it on the Ground
17. After Party
18. Great Day
19. Diaper Money 
20. YOLO
21. Spring Break
22. I Run New York
23. Donkey Roll
24. Turn up the Beef
25. I'm so Humble
26. Equal Rights
27. Hunter the Hungry is Gon' Eat
28. I'm a Weirdo
29. F**k Off
30. Things in my Jeep
31. Everything is Awesome
32. Incredible Thoughts
33. Semicolons
34. I Don't Give a Honk