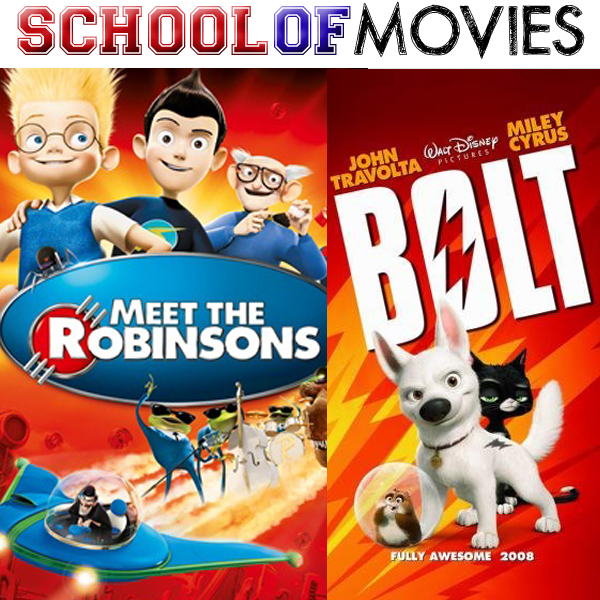 [School of Movies 2018]  
The mid-2000s saw Disney continuing to flail about in search of a new identity. They still didn't have a clear idea of who they wanted to be seen as now, they just knew it wasn't Aladdin and Jasmine singing on a magic carpet.
So here was a duo of CG animated curios, with some genuine charm amidst some baffling choices, deliberately homogenised with the output of their rival studios. They can be described thusly;
1. Genius orphan visits future and hangs out with a family of crazy people.
2. Deluded television superdog travels America to get back to his owner. 
Next week: The Princess and the Frog
Guest
Daniel Floyd of New Frame Plus