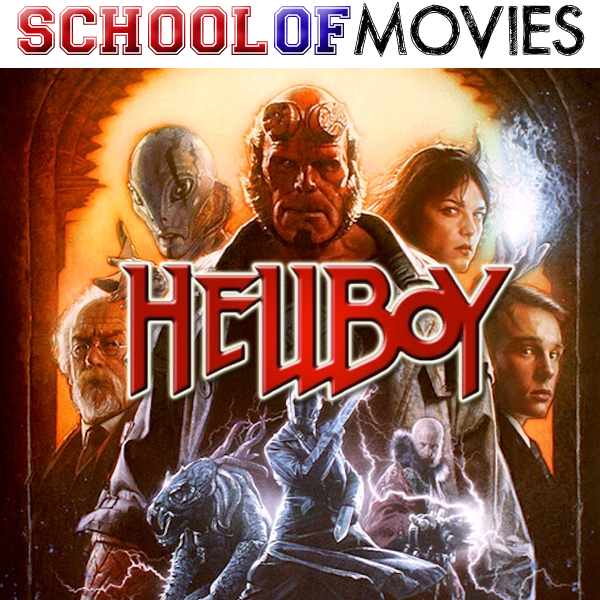 [School of Movies 2018]
Del Toro's fifth film was a passion project for him which he still managed to position as a studio picture supernatural superhero sci-fi that ended up with middling success. 
The Hellboy comic by Mike Mignola blends Lovecraftian horror, mythology and folklore with a no-nonsense, gruff mechanic's approach to the paranormal. It's a deeply appealing combination hearkening to Ghostbusters. Of the two GDT HBs this one sticks closer to the comic roots whilst being somewhat mired in the weaknesses of early 2000s blockbusters.
We adore the film and extol its strengths, including splendid practical effects, incredible detail, stirring music, fascinating lighting, delicate turns from Selma Blair and John Hurt and an iconic central performance from the man who will remain as forever linked with the character for me as Reeve's Superman and Evans' Captain America; Ron Perlman. When I read the comics, his is the voice I hear in my head. And the second film is even better. 
Hellboy books to read: Seed of Destruction/The Right Hand of Doom
My Audio Drama: Let Them Go
Guest:
Victoria Grieve