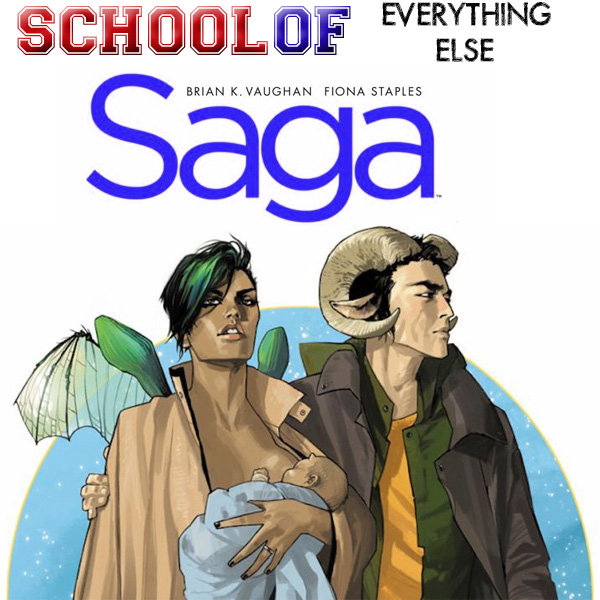 [School of Everything Else 2018]
A currently ongoing comic series written by Brian K. Vaughan (Y: The Last Man) and Fiona Staples (North 40/Mystery Society).
The remit of this commission was not to just talk about the first book and hold off of spoilers for the later instalments (since that's what a lot of people do) so we have to delve into the first eight volumes.
This makes it kind of tricky to know how much to listen to for newcomers to the series. My suggestion would be to stick with us for a while, and then if it sounds appealing buy and read the first book, then get the others if that sticks with you.
If it doesn't immediately grab you, listen until it does. 
I'm rather proud of the custom soundtrack to this one. It's the music I would put in a potential movie series. 
Next week: Avengers - Infinity War!
Guests:
Kaoru Negisa and
Debbie Morse of Sequentially Yours