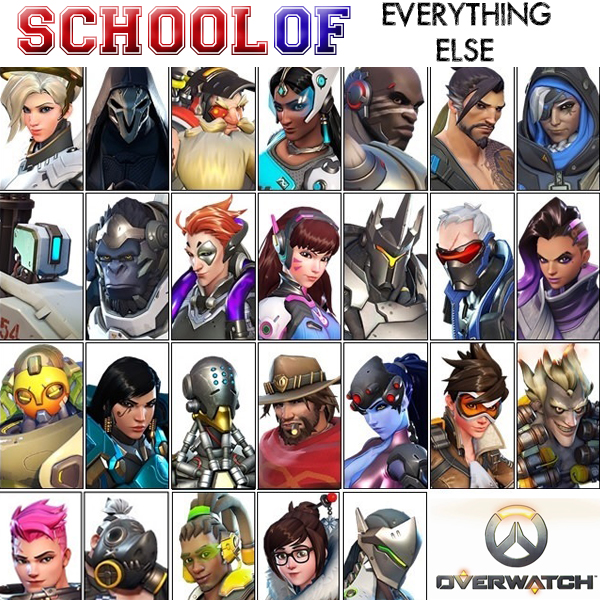 [School of Everything Else 2018]
One of the greatest character lineups in a multiplayer video game ever assembled, Overwatch presents us with a rich and colourful feast of carefully, lovingly prepared treats. 
We spent two and a half hours talking over the 26 current heroes, their backgrounds and design. That's our focus for the show, not playing the game itself or the mechanics.
This is a brand that's going to run and run and we suspect we'll be back here again at some point talking about a TV show or a movie or a different kind of game set in this world. We can't wait to see what Blizzard do.
Next Week: Black Panther
Guests
Jason "Chewie" Slate of The Mana Pool 
 Neil Taylor of TheKiddDogg 
Game Developer Glen Watts