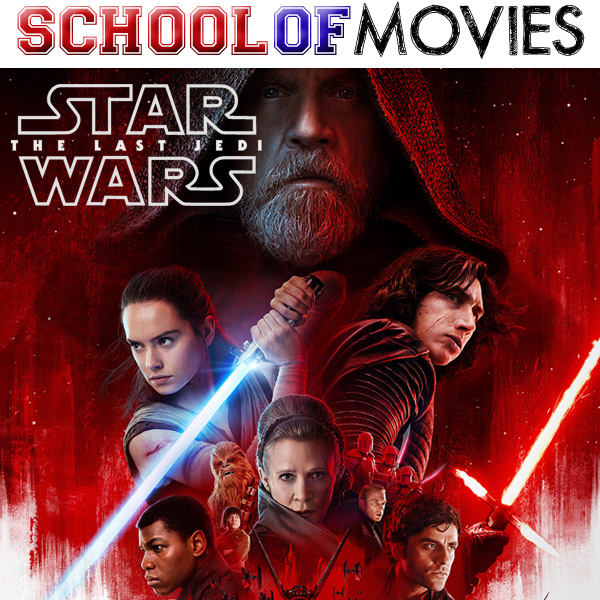 [School of Movies 2017]
The eighth Star wars episode comes roaring onto the big screen. It's upset quite a few fans and delighted many others already. It's the kind of movie that blindsides you the first time so it might be an idea to watch it again. 
One thing is for sure, Star Wars will never be the same as it was before.
Full spoilers from the beginning, along with a serious think-piece about what this is saying to us. 
[NOTE: The first 20 minutes of this show are my YouTube episode on The Last Jedi so if you'd like to see one of the best videos I've ever put together go there and skip to 21.00 on the podcast]
[A Positive Analysis] What Star Wars: the Last Jedi Means
Guests:
Brenden Agnew of Cinapse
Kaoru Negisa and
Debbie Morse, both of Sequentially Yours
Neil Taylor of TheKidDogg