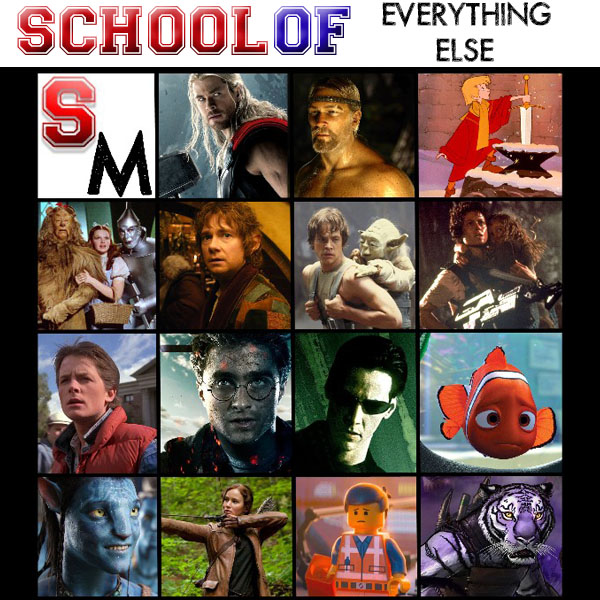 [School of Everything Else 2016]
This show (which is one of the best individual podcasts we've ever put together) is all about The Hero's Journey. It explores the monomyth, the idea that nearly all of the tales that we embrace as a species are telling the same story. 

Carl Jung theorized with the collective unconscious that our brains are all roughly the same shaped organ, with very similar emotional responses which have remained very similar for thousands of years, so it stands to reason that there would be certain universally appealing themes that we like to explore time and again. 

Joseph Campbell codified this in the 1940s by examining our mythology, dating back to ancient times and analyzing recurring patterns in the most abiding stories from all over the world when he put together his seminal work; The Hero With a Thousand Faces. This includes a multi-part symbolic series of events a hero always seems to go through in some form or another and what that really means. 

Christopher Vogler took this further with his book The Writer's Journey, examining the most popular and successful movies and the similarities therein.

And we ourselves have produced literally hundreds of podcasts covering our favourite movies, the greater proportion of which this manner of thinking can be applied to. 

So it's time to take a deep dive into what those steps are and why they are so important to our species. 

Joining us are Megan Hopwood and Lorin Grieve, both of whom have also taken a longtime interest in this. 

You're in for a treat here.