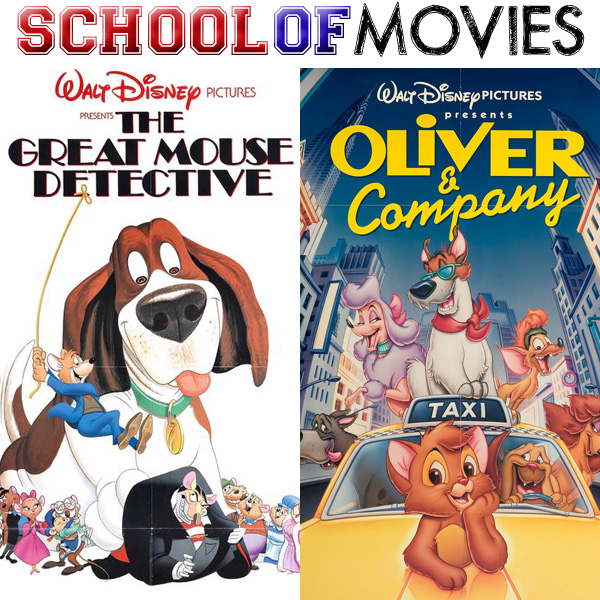 [School of Movies 2016]
We're back on the Disney shows with Daniel Floyd, this time on the cusp of the 90s renaissance. This episode delves lightly into two of the last examples of their Dog/Cat/Mouse fetishism that defined the post-Walt wilderness years.
The Great Mouse Detective, originally named Basil of Baker Street (from the novel) is Sherlock Holmes with rodents. Oliver is the Twisty Dickens tale with a cat and a bunch of dogs in a painfully late 80s New York, presided over by prostitute-hating mayor Rudy Giuliani. We never see him in the film, but he's there all the same, along with his derision for people of colour and the impoverished, which fits rather well into the Victorian principles of the source novel.
This show was actually recorded several years ago and I apologise for my frequent interruptions of Dan and Sharon. I knew better than that back then and I have no excuse. I'll simply try my level best to let them speak without butting in as we record the next Disney shows.
Guest:
Daniel Floyd of New Frame Plus