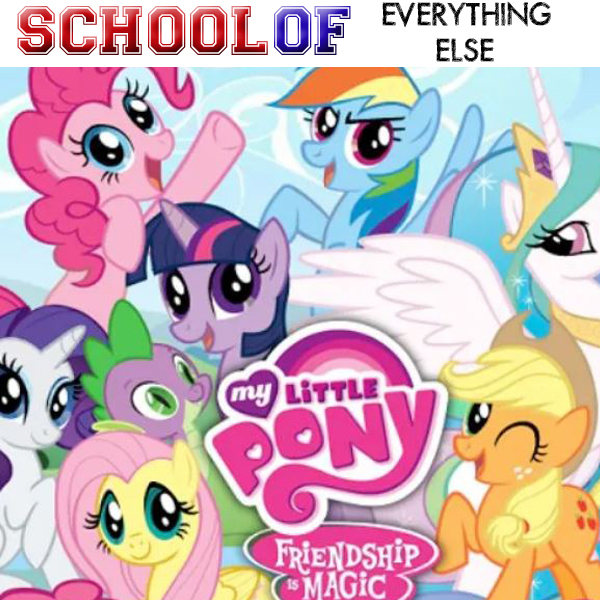 [Digital Gonzo 2013]
In the 80's while all the boys were watching Transformers and obligingly buying the toys Hasbro were also targeting girls with a similarly multimedia manipulative marketing campaign to sell them pretty, plastic ponies.
Twenty five years and three terrible Michael Bay movies later and the boys, now grown up are feeling pretty dismal about the once awesome mythos they loved. However after many years of quiet My Little Pony resurfaced in 2010 and to the surprise of everyone turned out to be not bad at all. Really rather great in fact. Well written with lovable characters and amusing dialogue.
In an unusual turn of events it picked up a following of male viewers. Dubbed 'Bronies' these men, young and old have a tough battle trying to make their case for why they aren't twisted child molesters. This podcast is about the show, the fans and why it's become beloved. My remit is to examine it with varying levels of perspective and delve in rather than making fun of it as outsiders or being overly defensive fanboys.
My two specialists are Daniel Floyd of Extra Credits and Connor Milford, Zephyr Lite in the Gonzo community. It's very much a podcast aimed at people who know nothing about Friendship is Magic so if you're curious, this is the Pony investigation for you.