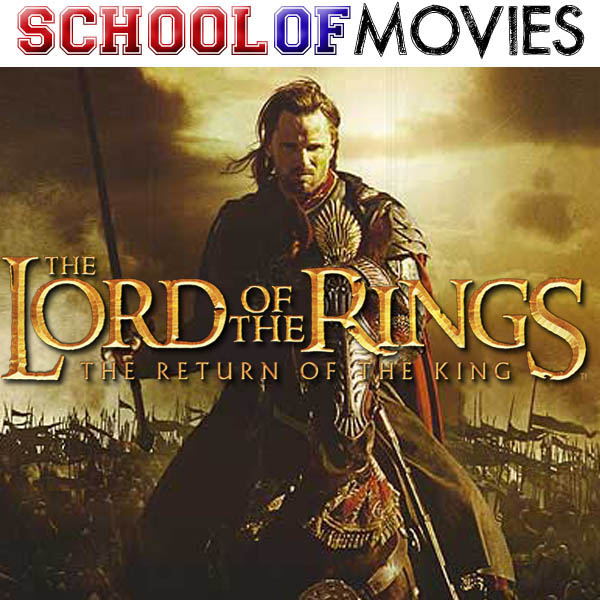 [Digital Gonzo 2012]
The board is set, the pieces are moving and the final battle for Middle-earth begins. In this episode we discuss the thankless task of expertly performing Denathor, Arwen's ultimate decision and some of the shakier moments in the trilogy. This final film was the product of an insane amount of high pressure, respite-free work for Weta and it is testament to their brilliance that this still became the box-office triumph of the series.
By far the most emotionally draining of all the podcasts in this series and maybe the most complicated editing process for a film podcast that I've undertaken. There were several occasions where I fell apart and had to pick myself up again here. The most epic battle of all time concludes and the ring-bearer reaches Mount Doom. I can only hope that myself and my team did these films an iota of the true depth of discussion they deserve. 
With Sharon and I at the end of all things are Chris Eason of GameBurst and Paul Gibson of Gonzo Planet. This is the last of the Lord of the Rings movie reviews but not the final podcast. We still have an Unexpected Journey to discuss as a new trilogy begins, followed soon after by a sound of Gonzo episode devoted to the wonderful scores by Howard Shore.
Guests:
Chris Eason of GameBurst
Paul Gibson of Gonzo Planet