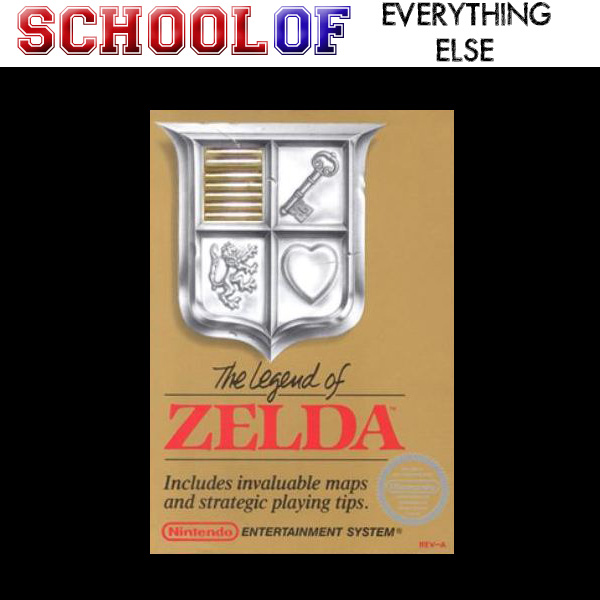 [Digital Cowboys 2010]
Maybe the best of the Digital Cowboys episodes. This is all about Zelda through the years, covering every game and it comprises extracts from many, many interviews with podcasters and the DC community.
What comes across is a very special game series. There is a justified reason why Nintendo releases these games in gold boxes and treats the moment as a major event. It's difficult in fact to imagine many others being recounted with such fondness and with such importance. The frustration is also there; the bad design decisions and the repetitive formula, amid hopes for the future, all underscored by 25 years of incredible music.
A huge thank you to everyone who contributed towards this show, without your submitted rich experiences, it wouldn't have been a fraction as good.
Originally published July 16th 2010.
Guests:
Dan Ilson - Everything is Better with Beer & Gonzo Planet
Adam Capone - Joypod
Leon Cox - Cane and Rinse & GamerDork
Dits Symeou - The Gamerscene & Gonzo Planet
Alex Shaw - Digital Cowboys, Digital Gonzo & Gonzo Planet
Luke Carson - Digital Cowboys community
Mik Phillips - The Fanboys Lunchcast & Gonzo Planet
Ryan Astley - Gonzo Planet
Michelle Smith - Pink & Deadly
Paul Shotton - Digital Cowboys
Tony Atkins - Cane and Rinse & Digital Cowboys
James Batchelor - GameBurst, The WiiDS podcast & Gonzo Planet
Leah Haydu - GamerDork, Some Other Castle & Gonzo Planet
David Turner - Joypod
Roy Fortitude - Digital Cowboys community cast
Chris O'Regan - Superhappyfuntimeshow
Josh Garrity - Cane & Rinse, Digital Cowboys Community cast & Gonzo Planet
Edie Sellers - Gamehounds
Daniel Floyd - Extra Credits